DSDS 2013: Juror Bill Kaulitz from Tokio Hotel looks forward to the tenth season of DSDS with Dieter Bohlen in the jury.
Bill and Tom tell you why they have chosen to be the DSDS judges.
The tenth season of "Deutschland sucht den Superstar" starts on 5th January 2013, at 20.15 on RTL. This time, the twins Bill and Tom Kaulitz are beside Mateo Culcha Candela and Dieter Bohlen in DSDS jury. In the interview, the two reveal why they have decided to take part in the jury of "Deutchland sucht den Superstar" 2013, and to give useful tips to the candidates.
What motivated you to take up the job as a judge on DSDS?
We spent the last year trying to pull us completely out of the public and go to the studio, but especially times to take a break. This year, it just fit at the request of DSDS, and we can realize good addition to the current and ongoing work in the studio.
Tom: So far we have rejected all offers of this kind.
Bill: We have also always said that if we are jurors somewhere, then in the original and the biggest show.
Tom: The very last kick has given us Steven Tyler, when he was a juror the last year in the American version of DSDS (American Idol). We think it's right that casting formats rely on real artists as jurors and thus get another seriousness and musical level.
Do you two can see the success of DSDS?
Bill: I think it's the show with the highest quality production and that the winner is the biggest platform for commercial success.
Tom: DSDS has almost something traditional. It is the classic format and casting will probably be successful forever.
DSDS judge Bill Kaulitz: "I will recognize him/her immediately if he or she stands in front of me"
What do you need to be the future superstar?
Bill: If it fits, it fits! I will recognize him/her immediately if he or she stands in front of me. Basically I want strong characters, individuality and recognition!
Tom: In addition, we would be happy to female applicants with genuine talent. In Germany there are only few good artists!
What tips would you give to the candidates?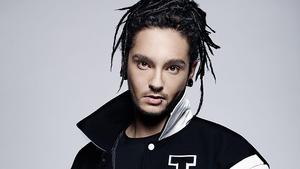 Tom Kaulitz of Tokio Hotel will be a strict judge.
Tom: All girls, put on something short! Then you've already managed half! This is a man's jury. Tip for others: Stay at home if you can't sing!
Bill: Prepare yourself well, I have no desire to guess lyrics or waiting to melodies. Pick out the song that you can sing the best and not the one that is most difficult.
Will you be a strict jury?
Tom: Yes!
Bill: At least I'll try to be honest.
Are you looking forward to your colleagues?
Tom: Of course! That will be quite funny. Dieter Bohlen is yes for DSDS. We don't know about Mateo, but let us surprise you. We were so far in Germany and this with DSDS will help us to be fully charged before we go one the road with the band.
Bill: We are looking forward to work with Dieter Bohlen in the tenth season of DSDS.
Translation by: Tokio Hotel Rocks My World!